ABLEONION Chat Links – ABLEONION is a chat platform on the Tor Network that supports one-to-one and Group Chats. One on One chat works very similar to clear net OMEGLE website where totally random generated users can talk with each other. ABLEONION is a great way to meet friends and talk to the strangers.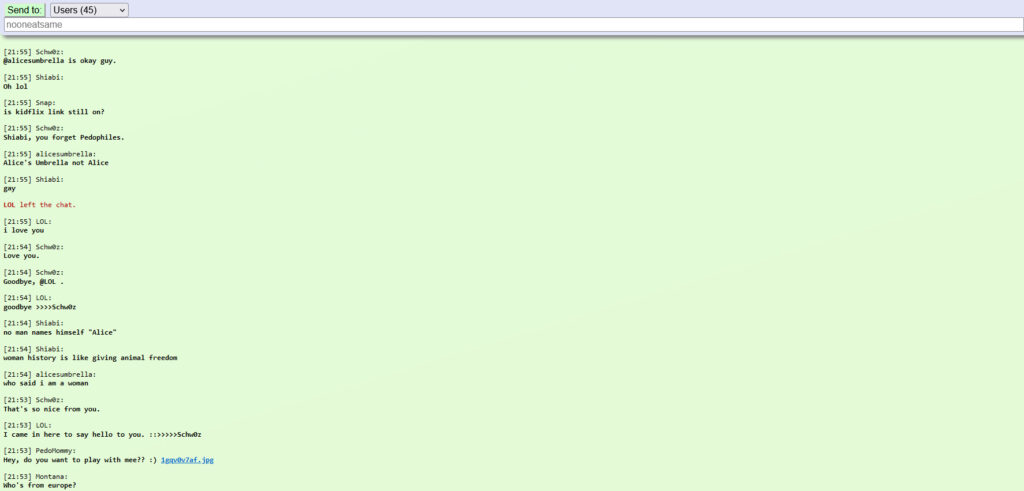 ABLEONION Chat Links:
http://notbumpz34bgbz4yfdigxvd6vzwtxc3zpt5imukgl6bvip2nikdmdaad.onion
About: The key feature to ABLEONION Chat is support for freedom of speech without limits. Nothing is being monitored or censored on this platform and users are free to do what they want with everyone having a possibility to block certain users on groups chats by using /ignore command. However abuse of this platform will not be tolerated so any kind of spam, scams or commercial posts will be punished.
In order to use this platform, download Tor Browser and visit ABLEONION using the link above. Pick a username for you, wait until a random is found for you and then you can chat. Links can also be posted by pasting the URL into the message box. If you want to chat with a new random person, use the top button.