Excavator Search Engine Link – Excavator is a search engine for .onion websites for the Dark Web based on the simplicity and anonymity that does not track you like traditional search engines. Excavator has a safe search and it comes with no javascript as a security measure. Excavator has been created by anonymous group of activists in 2019.
Excavator Search Engine Link:
http://2fd6cemt4gmccflhm6imvdfvli3nf7zn6rfrwpsy7uhxrgbypvwf5fad.onion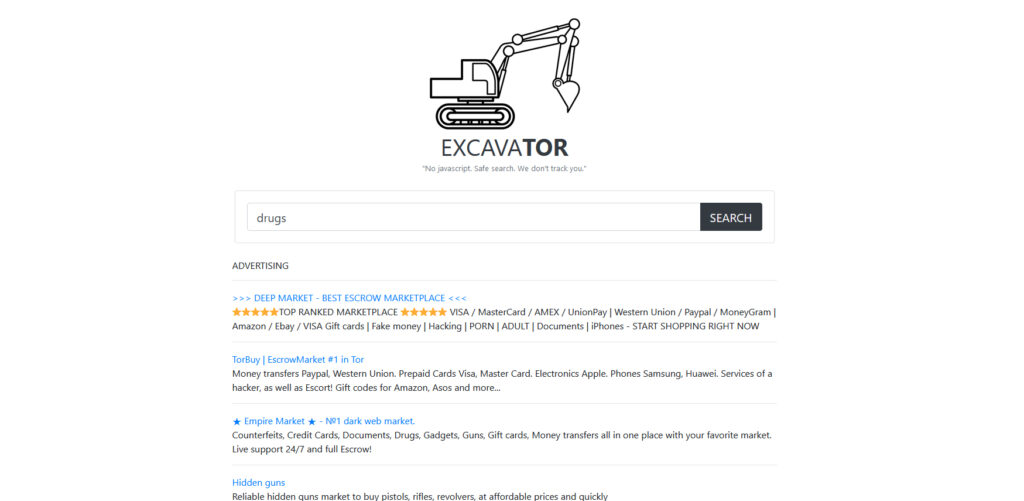 This website is fairly simple to use. By using the word "drugs" we managed to find around 100 pages worth of results with most links being live and updated. At the top there is an Advertising section and all of the websites in that category are paid for therefore should not be 100% trusted. You can add an URL yourself for only v3 .onion domains.
Advertising on this website is also allowed and the cost for a month is from 150 USD to 700 USD.
If you want to explore more dark web search engines please visit our Onions section of the website.