Darknet Markets Links 2023 – Deep Web Markets SUPERLIST: Welcome to the SUPERLIST of all currently operating darknet markets. We have put together a list of all markets that you should visit in 2023. All markets listed here are previously vetted to ensure quality and safety for all buyers. Remember, a market can (and most probably will) exit-scam at any time. Few minority of them will retire honestly. This should not be viewed as an endorsement to any of the markets listed below, but a list of markets that have been vetted by darknet community in general and pass all requirements. We decided to call it a SUPERLIST.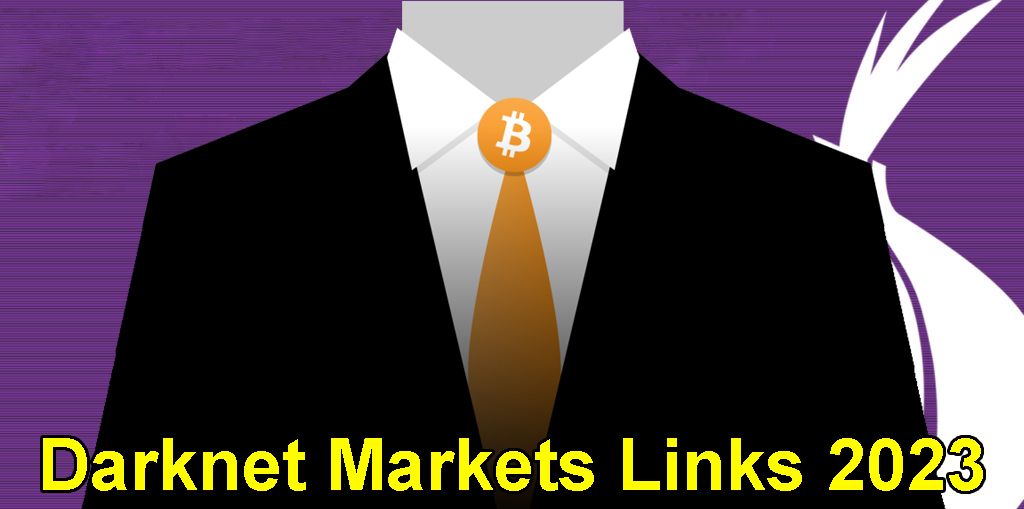 Popular Darknet Markets Links 2023
This is a list of number 3 most trusted dark web markets. In order to use any of these websites you should have Tor Browser installed. You can Install Tor by clicking on the highlighted link. Once you have Tor Browser installed, come back here and explore the world of darknet by clicking on any of the links posted below:
Dutch Anonymous Drug Store (Direct-Deal Market)
Direct-Deal platform market that are operated by top former vendors of Dream and Empire Market. Currently longest-standing market established in 2018. Fast, reliable and good quality of product they are top choice for all newbies on the darknet due to the easy of use of the market.
ASAP Market Links
http://asap2u4pvplnkzl7ecle45wajojnftja45wvovl3jrvhangeyq67ziid.onion
http://asap4u2ihsunfdsumm66pmado3mt3lemdiu3fbx5b7wj5hb3xpgmwkqd.onion
http://asap4u7rq4tyakf5gdahmj2c77blwc4noxnsppp5lzlhk7x34x2e22yd.onion
ASAP is currently a trusted platform for selling/buying all kinds of illegal gear on the darknet. The market is very unstable due to constant DDoS attack it receives from it's competitors, however by trying many links you will eventually get in. Product stock and number of vendors are increasing day-by-day and moderators and admins are mostly helpful with tickets.
Incognito Market Links
http://incognito75yd2w2qylg7xadz2rd7o2peqt5gcvmd2irxqbqj7c6exid.onion
http://incognito2sjotqmbkys7wivkpq7d4a4tkpweoiqefk7mpf7uvyfalad.onion
Incognito Market is a market with a focus on both ease of use and security. With a small but dedicated stuff team and nothing useless or bloated to slow you down. Shopping for your happiness in a pill has never been easier.
New Darknet Markets Links 2023
This is a list of all newer dark web markets that we already know about but they currently don't have a huge reputation, however they do have a strong potential of future growth and should be checked out.
The Majestic Garden Links
tmglsdiax6dhx6iasbrokghhv7553a4cqc374tcgkvgl3xmp6z5t5myd.onion
Toor2Door Market Links
http://xn62pd2o7luuwrp6rqg3xmrrchwcaeo3reolifjvx3sunmwqy74j5gyd.onion
http://t2didmjqj7yqzlc44oiqmwr3u62xdg4pvzfrtxdy2wsewgrt2zelwhyd.onion
Archetyp Market Links
http://4pt4axjgzmm4ibmxplfiuvopxzf775e5bqseyllafcecryfthdupjwyd.onion
Vice City Market Links
http://viceagrs476vms3hlgotcimao4lwnpz2ffpvgbdnbeqwu74g47z4usyd.onion
http://vice2e3gr3pmaikukidllstulxvkb7a247gkguihzvyk3gqwdpolqead.onion
Bohemia Market Links
http://bohemiaobbpsjvkexpdpnekqai2ebi32xgr6sbhdpapipv547rm6jhad.onion
http://bohemiaobko4cecexkj5xmlaove6yn726dstp5wfw4pojjwp6762paqd.onion
Abacus Market Links
http://abacusforafuhyaebalelwh3c2rojzjjkf7n2ubaxiaws5mxlcqjmdid.onion
http://abacuseeettcn3n2zxo7tqy5vsxhqpha2jtjqs7cgdjzl2jascr4liad.onion
Cypher Market Links
http://6c5qaeiibh6ggmobsrv6vuilgb5uzjejpt2n3inoz2kv2sgzocymdvyd.onion
Ares Market Links
http://bj6b5mers333ubzkiqla3majrifv5fzuznjmhbivwjdqt7q7ckyhykad.onion
http://sn2sfdqay6cxztroslaxa36covrhoowe6a5xug6wlm6ek7nmeiujgvad.onion
Nemesis Market Links
http://nemesis555nchzn2dogee6mlc7xxgeeshqirmh3yzn4lo5cnd4s5a4yd.onion
Kerberos Market Links
http://kerberosbkts3ulupqzjoxxo6xkwp4tllf36v5a3kbeemkwfw263y3ad.onion
http://kerberosazmnfrjinmftp3im3cr7hw4nxbavm4ngofn64g24be7h3kqd.onion
Royal Market Links
http://royalyygxzq5fadtlgzftq3dwpdycq4gvddmvhrk3l2gjzsfqqwpvwad.onion
Kingdom Market Links
http://kingdom2w4iehz343lwwh47hoendronqwsu2yt5jim6ygs4oagcmb5id.onion
What is a Darknet Market?
A Darknet Market is a commercial website on the underground internet known as the dark web that operates via Tor and I2P networks that act as tool for privacy masking the IP addresses of users. They function just like any ordinary websites such as Amazon or eBay but the difference is that darknet markets are mostly a black markets, offering for sale goodies such as drugs, weapons, counterfeit currency, stolen credit card details, forged documents, pharmaceuticals and steroids. Darknet markets mostly accepts Bitcoin and Monero crytpo-currencies as their payment options with escrow services and vendor feedback systems in place.
History of Darknet Markets
The first known modern darknet market was The Farmers Market or sometimes also known as the Adams Market. It was founded in 2006 and operated through clearnet until moving to the Tor Network in late 2010. It was closed in operation Adam Bomb conducted by the American DEA agents. However long before this there was a smaller trade in illegal items dating back as much as 1970s where the students of Stanford University used the ARPANET to coordinate the purchase of cannabis. Apart from that there was also a forum called The Hive were some users dealt in Research Chemicals. One of the others most notable darknet markets was the ShadowCrew who mainly dealt in stolen credit cards but their users also traded drugs in wholesale through it's forum.
Most Famous Darknet Markets
One of the most notable and famous modern darknet markets are Silk Road, which was created by Ross Ulbricht in 2011 and taken down in 2013 by FBI agents, and original AlphaBay market which was founded in 2014 and taken down in 2016. The Silk Road was known as the first modern darknet marketplace to introduce eBay like system with escrow, vendor feedback systems, forums and a crypto-currency payment via Bitcoin. AlphaBay market was the first one to introduce Monero, a fully anonymous crypto-currency that replaced Bitcoin in dark web drugs trade.
Deep Web Markets Discussion
Discussion of newest deep web markets and news are mostly done on Reddit groups such as /r/darknet or on a Reddit-like darknet forum known as Dread. One of the best darknet news websites is DarknetLive. Their topics are mostly the recent news and arrests of darknet vendors, changes in deep web eco-system and so on.
How to Become a Vendor on Darknet Markets in 2023?
In order to apply for a vendor on any currently operating deep web market you need to obviously have a goods for sale. After you choose what you want to go with you can visit any of the websites we posted above and register like a normal user. Once you are registered you can either pay for a vendor-bond which usually costs from 200-500 USD or you can apply for a free vendor-flair in which case you need to have previous experience and history with other darknet markets.
What Products are being sold on the dark web?
Products that are being sold on the dark web are in most cases illegal and ranges from drugs like cannabis, XTC, MDMA, cocaine, heroin, meth, speed and designer drugs to stuff like stolen credit cards, credit card numbers, forged birth certificates, false passports. There are also markets that advertise weapons, poisons and hitman for hire for sale however it has been established that most of these markets are actually a scam.