OSS Search Engine Link – OSS, or just simply Onion Search Server is one of the oldest and most-trusted search engines for the Tor Network. It has been in existence for years just like Torch. OSS clearly indicates that it's search it's totally unfiltered, and that many results could be illegal, immoral or unethical in nature and that all searches are at your own risk. The website itself is very fast, it has a thumbnail feature which does not work properly as of this time of writing. The graphical interface is confusing, it's not really easy to navigate the website and there are a lot of ads.
OSS Search Engine Link:
http://3fzh7yuupdfyjhwt3ugzqqof6ulbcl27ecev33knxe3u7goi3vfn2qqd.onion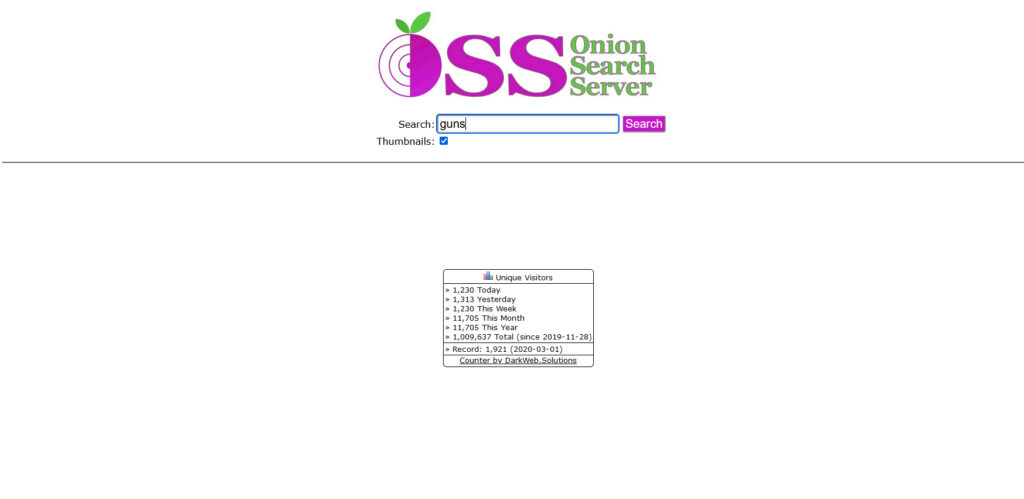 How to use OSS?
In order to use OSS you need to have Tor Browser installed. Once you install Tor Browser, you can visit OSS through the link above or via Onions section of our website. Be sure to disable java script on your Tor Browser for security reasons. Once done, paste the link in your browser and wait for it to load. After you landed on the mentioned website, use it just like you would use google. Please be sure that this website contains a lot of illegal material and should be used only for educational purposes.