TorDex Search Engine Link – TorDex or Tor Index is a dark net search engine that allows you to find any onion site on Tor. They state that they don not believe in censorship so they won't remove any website from their index. They have a section of Fresh and Top onion websites. It has been established in 2017 and apparently it has been owned by the same group who created Torch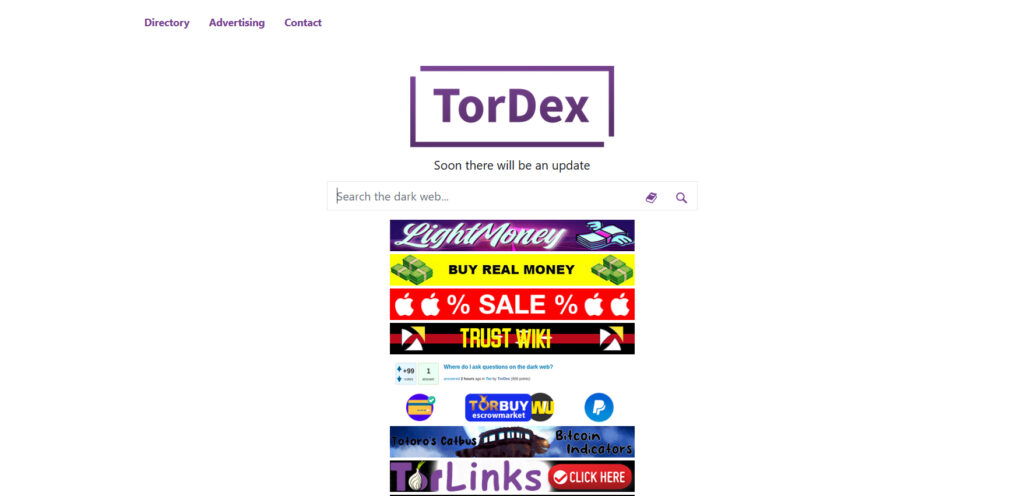 TorDex Search Engine URL
http://tordexyb63aknnvuzyqabeqx6l7zdiesfos22nisv6zbj6c6o3h6ijyd.onion/
About TorDex
Tordex does not censor search results, and any user can browse its search results anonymously, because it does not save cookies, and uses JavaScript to maintain anonymity and user safety. In tordex you can have an advertisement for a fixed monthly cost in bitcoins, this search engine having so many users use it to advertise their deep web projects.

Any webmaster can suggest a website to be included in tordex search results for free and anonymously, to suggest an onion website is very easy, just ask for two important pieces of information, the URL of the onion website to include those results, and fill in a captcha to verify that you are not a bot.
Tordex only indexes submitted sites, if you do not submit your website will not be crawled.
Review:
Tor Dex represent themselves as an Uncensored Index of the dark web websites. During our review of this Index we found that it's fast and smooth. We used word "drugs" during the search which returned 6883 results mostly with up-to-date v3 .onion links and most of the website was online during our review. Tordex has a Directory of Tor Hidden Services that are break up into categories such as marketplaces, wikis, drugs, email services, hacking and more.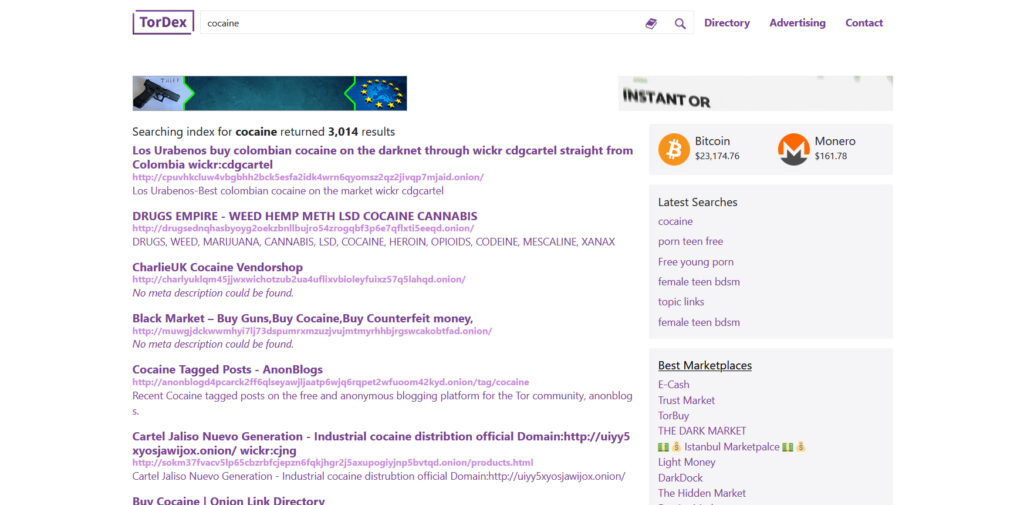 It does not contain a lot of annoying ads on the search page, you can also see what other people searched before or after you in the "Latest Search" box on the right upper corner. Tor Dex is one of the oldest and most popular search engines for the Tor network which is fast and safe to use.