Not Evil Search Engine Link – Not Evil is a dark web search engine that is focusing on user anonymity and security. It is a successor of TorSearch and Evil Wiki one of the largest darknet directories at a time. Not Evil is currently indexing more than 32 million pages and over 14 million onion links. It's totally uncensored search engine with a strong focus on privacy of it's users. This search uses a old Google motto, "Don't be evil" while resembling Google's logo and colors in it's design. It's run by not-for-profit organization and it relies on community of volunteers.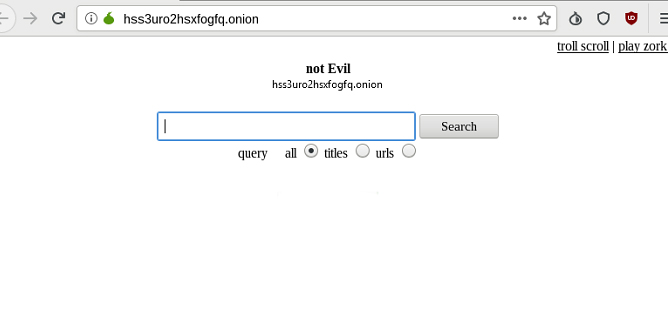 Not Evil Search Engine Links:
http://notevilmtxf25uw7tskqxj6njlpebyrmlrerfv5hc4tuq7c7hilbyiqd.onion
http://ybzlxo7r5agiyfvugtsi4peepjzad57cqm57h65a6xzcwd6grfuhxvqd.onion
How it works?
In order to use this website you need to have Tor Browser Installed. You can do so here. Just pick your device, download latest version and install it. Once you have Tor Browser installed, copy one of the links above and paste it into your browser. You can search with Not Evil by either a query, by title or a link. You can also use their chat function to chat anonymously with other dark web users interested in similar search intents.
Not Evil Alternative:
Not Evil seems to be down recently a lot. If you can't access their website via none of the links above, please considering using an alternative dark web search engine from our Onions list.