DuckDuckGo Onion Link – DuckDuckGo is probably one of the best and largest search engine in the world who emphasizes anonymity and privacy of it's users. It has been founded in 2008 by Gabriel Weinberg and since then it has a stronghold name when it comes to privacy-oriented search engines. DuckDuckGo also operates an .onion link from which you can access DuckDuckGo from Tor Network directly. To do so, please install Tor Browser from official Tor website and follow the link below.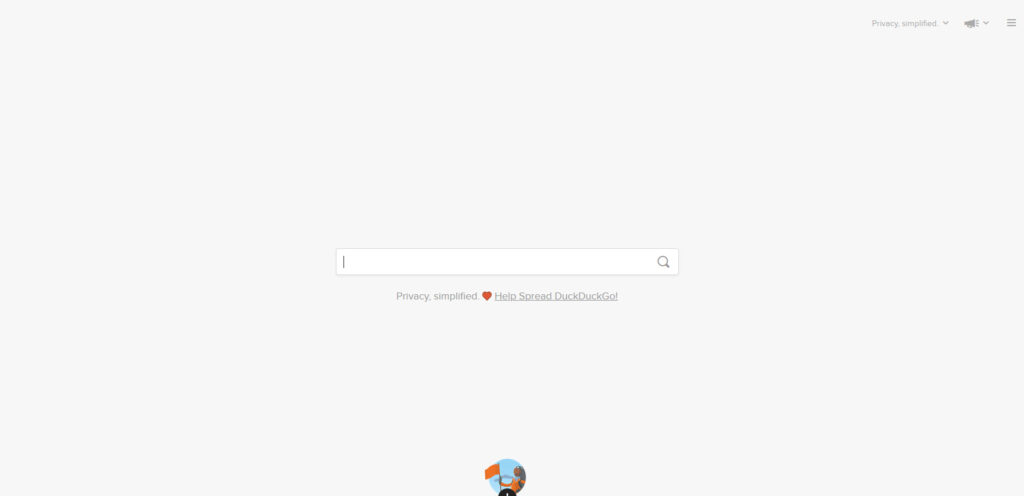 DuckDuckGo Onion Link:
https://duckduckgogg42xjoc72x3sjasowoarfbgcmvfimaftt6twagswzczad.onion/
About:
DuckDuckGo has been long in the game and it's established itself as a trusted website when it comes to avoiding being spied on what you search over the internet. It has been trusted for over a decade now with over 3 Billion monthly searches, 6 Million monthly download on both mobile and desktop, and an average rating of 4.8 on Google Play. Mission of company behind this website is to provide show to the world that protecting privacy is a simple task.
They also have all-in-one free app that can be downloaded on mobile phones and Web Desktop version which have smarter encryption, private search function, email protection and more.
History:
In August 2010 DuckDuckGo introduced private and anonymous searching through Onion Network and enabling access through a Tor-Hidden Service. This allows anyone to use this website with pure anonymity by routing your internet traffic through a series of hops called Tor Relays. In 2021, there is a V3 onion link which we posted above which is the official and only one.