OnionLand Search Engine Link – OnionLand Search is one of the best search engines for Tor Network when it comes to so many features it has to offer. The interface and overall design of the website has been made very professionally, website is very well optimized and can be accessed from both mobile and desktop devices. It has clear net link, Tor V3 link and also I2P link which makes it more appealing to broader audience. It values user privacy and anonymity. The administrators behind this website are also operating a hosting service with the same name.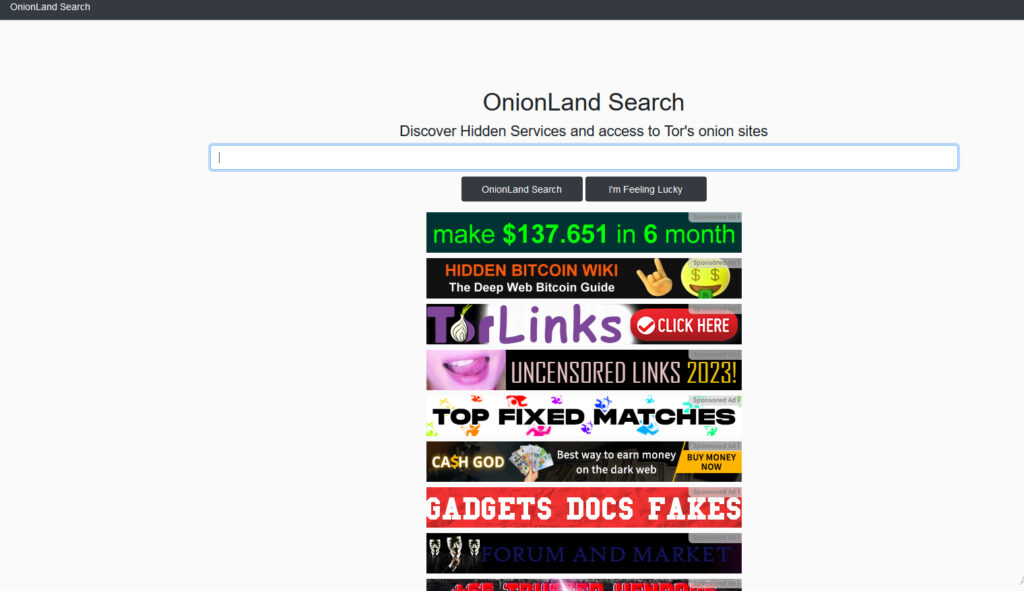 OnionLand Search Engine Link:
http://3bbad7fauom4d6sgppalyqddsqbf5u5p56b5k5uk2zxsy3d6ey2jobad.onion
Features:
Some of the features this hidden service search engine offers among others we already covered is that you can search by "Most Popular Search Times". It's categorized by Alphabet and for every letter you can find a list of at least 10 random searchers other people have done that may interest you. You also have a new option that we didn't seen before with other websites which is a "Random Onion" features which let's you to landing to any random onion the websites generate for you.
Advertising on the website are done though a 3rd-party service and before you click on any banner presented at the homepage you will be asked to confirm your action which gives more trust to user visiting it. Add Onion Service feature is also there and if you have your own onion website you can add it to being indexed by their search engine.
How this website works?
This website is offering search engine services for it's users for the Tor Onion Network which gives you possibility to search and access hidden services on the dark web or website on the I2P network. Some of the websites you will find there may be disturbing for some visitors and may contain illegal material so caution is advised before browsing.